Print marketing is alive and kicking in the current era of digital marketing. Get the most out of your print marketing campaign by following these 5 proven tips. These expert tips will help you build positive customer relationships, achieve better audience reach, and gain positive feedback.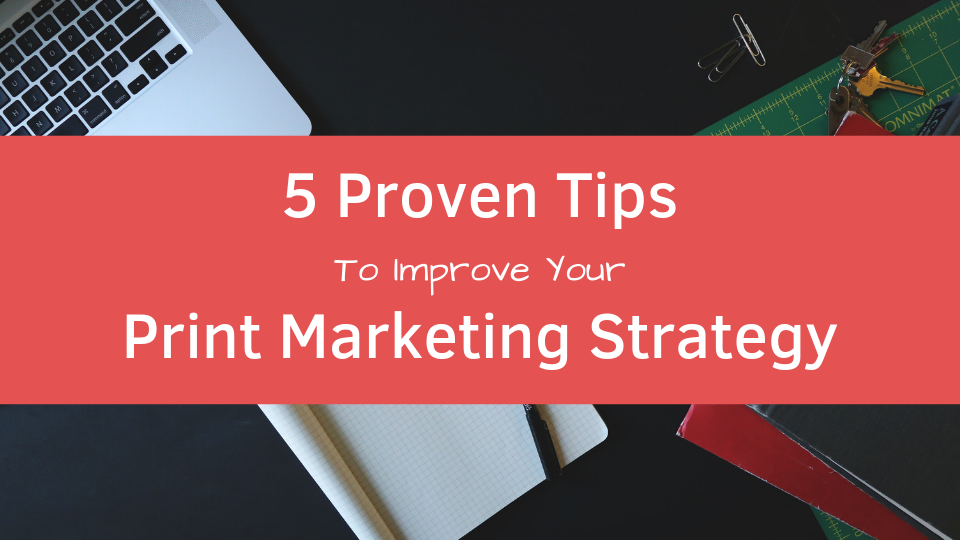 1. Know Your Target Audience
Who do you think are your potential clients? In order to carry out a successful print marketing campaign, you should be able to identify your target audience. By realizing the needs and wants of your potential customers, you can formulate a sense of how your products/services can help accomplish those objectives.
Also Read: 6 Mistakes To Avoid With Your Print Marketing Materials
2. Get Their Attention
Since there are only a few seconds for you to get their attention, you need to make sure the important piece of information is what they notice first. A persuasive caption will attract the audience and pursue them to go through further. Just ensure that the key points are highlighted in a clear, crisp message.
3. Add a Call-to-Action
Once the audience gets interested, lead them on obtaining the offers you're advertising with an effective call-to-action. By having them visit your physical location or visit your web site or call your office, you generate a tunnel of response. This helps kick start further steps in the direction of catering your services and lets you gather crucial information about your current and future clients.
4. Boost Your Marketing
Digital and print marketing go hand in hand. Use a smart blend to significantly enhance your reach. Promoting your print elements on your website and social channels, and inversely adding in social network icons and profiles to your print ads are excellent ways to incorporate the two. Maintaining a consistent brand image and language throughout all platforms will leave a lasting impression. As a result, prospects will be more welcoming to future promotional efforts.
Also Read:How can Small Businesses Embrace Print Marketing with Digital Marketing efforts?
5. Track Your Outcomes
On the whole, you have to ensure you're acquiring the most pleasing outcomes from your print marketing efforts. There are many different means to track your campaign results, such as custom landing pages, phone numbers, coupons, and promotional codes. Also, have your customer support execs inquire and track how the client heard of your business. All of these techniques let you gather worthy information on how well your marketing efforts are functioning. It can also notify you about any improvements that need to be done for the time to come.