The holiday season is nearby, and besides families, businesses are looking for ideas on how
to choose a pre-made themed holiday greeting card as well. Business owners should grasp
this great opportunity to connect with their clients – both current and future – with a
sincere holiday card. While this is just a simple gesture, it sure creates a huge positive
impact among your clients.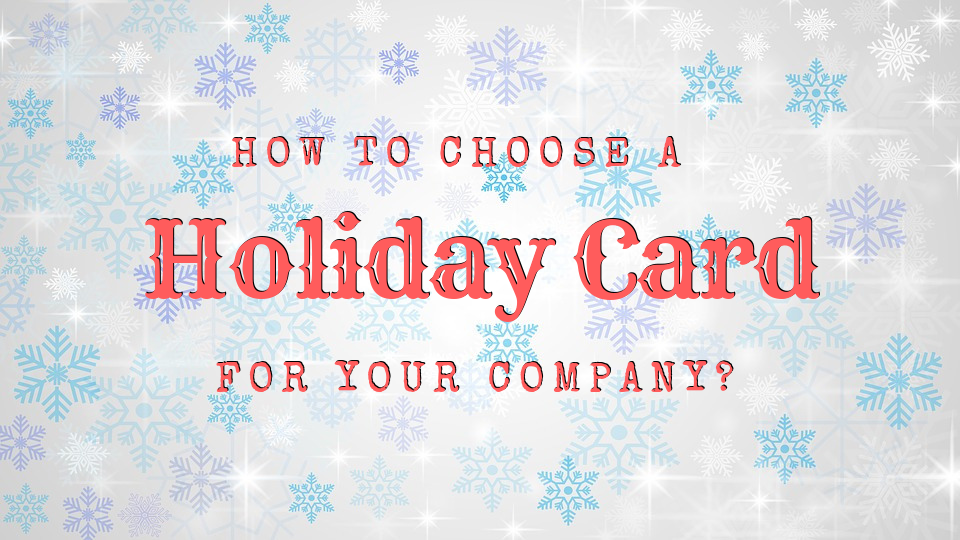 People can also use this chance to announce a company related news, or about a new
product or service you're about to introduce in the near future. Some businesses even offer
a special discount or voucher to appreciate the loyalty of their customers.
There are a lot of ways and reasons to do it. But before setting out with anything, you have
to choose a type of card, either print or digital, that suits your requirements. Below is a list
of things you should ask yourself before choosing the right type of holiday card for your
company.
Do you operate out of a physical location?
If your business has a brick-and-mortar location, both print and digital cards would work for
you. Since your customers visit you in person, they would be more willing to receive a
printed card through the mail that they can open and view. Apart from that, if you have a
list of email addresses of your clientele, you can also send out a digital card.
Do you have a huge list of email addresses of your clients and prospects?
Repeating, if you have a solid list of email IDs of your clientele, use it! This allows you to
grab the attention of a client without appearing spammy. If you're sending just a few emails
a year to your email database, it wouldn't surprise your client when receiving a note from
you as well on a holiday season. Maximize the impact by sending a tangible holiday card
followed up by a digital card containing a special promo or gift voucher.
Do you plan on offering a special discount on the card?
A digital holiday card would actually be convenient for an online business since you can
attach a promo code within it (or even include the URL of a specific landing to avail the
offer). Including a promo code on a physical greeting card may appear to be a marketing
ploy rather than a genuine holiday card, making digital cards befitting if the goal is
marketing.
Are you selling a product or a service?
If your business deals with physical products, you should consider going with a printed card,
except if you want to include a promotional code in your card. If you're an online service
provider with no physical business place, grab this chance to send out an e-card to your
clients and expand your mailing list by presenting your work sample. For instance, if you're a
wedding photographer or an interior designer, send out a sample photograph that depicts
your work.
How much is your budget?
Digital holiday cards don't always cost lesser than tangible cards. While you will be saving on
printing and postage charges, you may have to pay a professional graphic designer to help
design your e-card. When an e-card is made from scratch, it could easily cost a lot more
than getting pre-made themed holiday card or even personalized holiday cards.
Conclusion
Above discussed are just a few among many other crucial factors to think about while
choosing a holiday card for your company. Give us a call or contact us through email to get
more insights on choosing the perfect holiday card.
Browse Hundreds of Holiday Card Designs categorized by Occasion, Theme, Profession, Card Type and more