Holiday Card Themes
The holiday season brings with it an opportunity to show recognition for your business' clients, customers, and partners. You can send a little joy this year with customized holiday cards. When sending holiday cards, it is important to consider the theme of the card and what it says about your company. Consider the image you wish to portray as well as anything you wish to announce or the information you would like to pass on.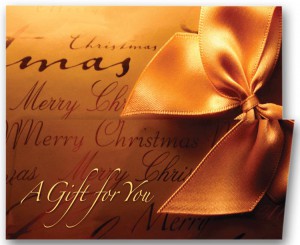 COUPON
Your holiday cards can play double duty this season. Some holiday cards include a special portion dedicated to being a personalized coupon. Customers and clients will appreciate the tidings you bring.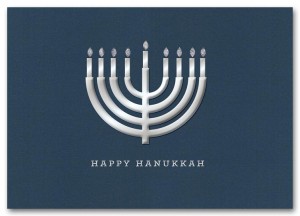 RELIGIOUS
Many businesses align themselves with certain religions. As long as those who own and work for the business share the same faith, religious holiday cards can be a great way to send holiday cheer. It is important to consider the faith of your recipients before sending them a card with a religious theme, so as not to offend anyone and their beliefs. With the high quality creative cards available today, it is easy to say "Merry Christmas" and "Happy Hanukkah" in style.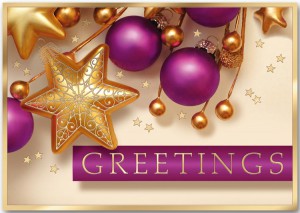 CONTEMPORARY
Are you part of a young and modern company? Break tradition with holiday cards as contemporary as your business. Holiday cards with sleek modern designs will represent your company's sleek and modern brand.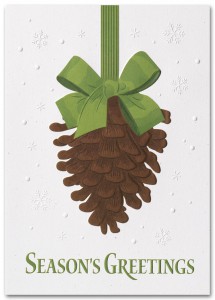 ECO-CONSCIOUS
Companies can show their dedication to making environmentally conscious choices by sending out recycled holiday cards this season. These cards can be made up of anywhere from 30% to 100% recycled materials and come in a wide range of styles. It is so easy to match your company's brand and style while thinking of the environment this holiday season.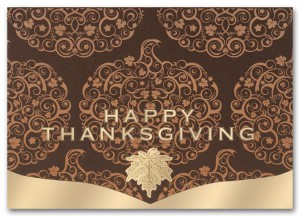 THANKSGIVING
The holiday season can be a very busy time for businesses. Thanksgiving cards allow you to get a jump on the holiday season and help to avoid some of the typical issues with sending holiday cards. Thanksgiving is a non-denominational holiday and businesses do not have to be concerned about the faith of their recipients when wishing a "Happy Thanksgiving!" You can show your recipients that what you are thankful for this season is the relationship you have with them.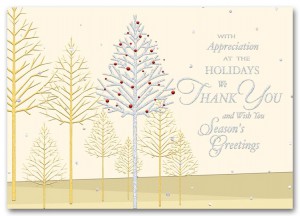 THANK YOU
Holiday cards with a "Thank You" message go the extra mile to show your recipients they are appreciated and in your thoughts. These, "Two birds, one stone," cards allow you to thank your associates for the past year while leaving them with happy thoughts of you for the coming season. Even clients, partners, and customers who don't celebrate the season will appreciate being thought of as the year comes to a close.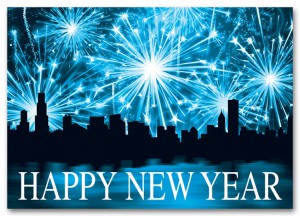 NEW YEAR
After the commotion of the holiday season has passed, it is good to stay in stakeholder's minds. Sending out cards to wish a "Happy New Year" is a creative way to celebrate the holidays in a more neutral way than a Christmas card. New Year's cards are also a great way to custom print an announcement for the New Year like a change in location, a new manager, or new products.