To simplify the struggle of choosing the right gift for this holiday season, we've rounded up a list of things with which you can brighten up the holiday mood of that special person. We know gifting is an expensive affair especially around this time of the year, so we have compiled a carefully thought through budget-friendly gift ideas that would be nothing short of the best.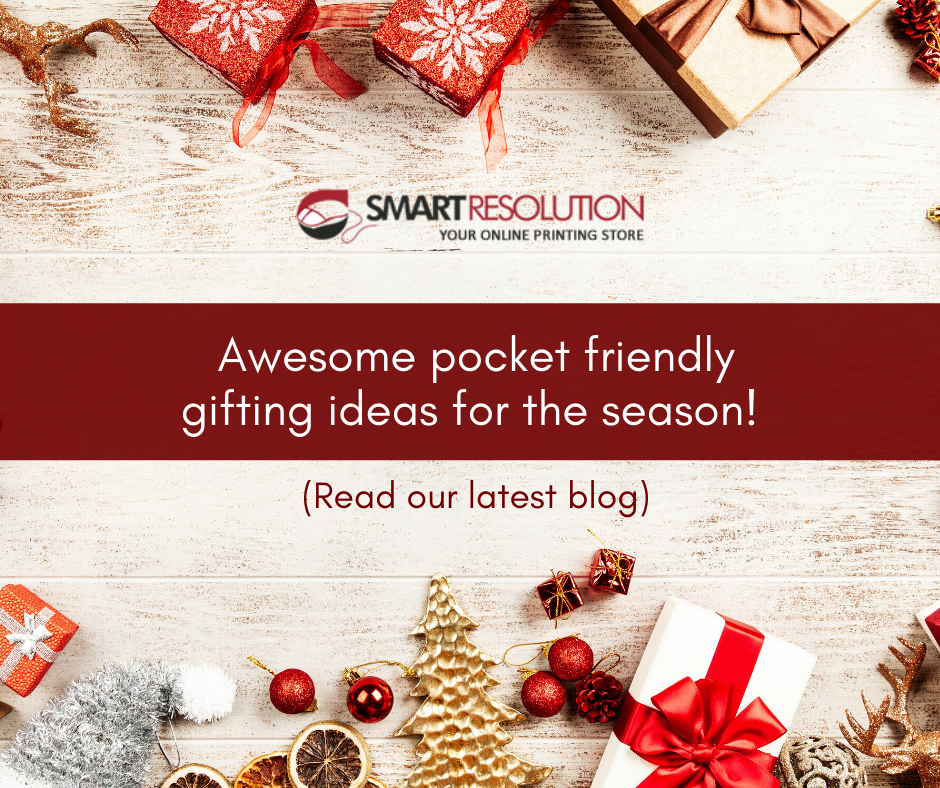 Scented candles
What better way to bring warmth to this holiday season than a beautiful candle? Whether you're planning an indoor celebration or relaxing after a long day, a quality scented candle just makes everything brighter, and, of course, more fragrant. When you are gifting a scented candle, you are bestowing the benefits of aromatherapy in someone's everyday life. Candles engage all your senses, and deliver a dose of beauty, fragrance, and light. 
You don't have to spend hundreds of dollars and there is a wide range of fragrances available from warm food ideas to quirky topics. Another best thing about candles is that they are easily portable in case you are planning to give them in person.
The sense of smell is closely linked with memory, probably more so than any of our other senses. A scented candle is a chance that you'll be forever in their memory.
Glassware
To serve some delicious egg nog, your customers may need some nice glassware to serve it all up! With everybody in the mood to raise a glass to the holidays, you could just set the ball rolling by giving a special set of glasses. 
Glasses are stylish, classy, and never out of fashion. It would be a perfect thing for the occasion! So, here's to a Christmas gift that's simple, time-tested and always a win. Cheers!
Chocolate box
Some people might see a box of chocolates as a last-minute gift idea but they are simply wrong. A really amazing collection of assorted chocolates is the gift that keeps on giving. Every time your lucky recipient places a piece of mouth-watering goodness into their mouth, they will think of you and your act of kindness.
Some holiday chocolates can even be custom made with business information or a company logo. This holiday season, indulge someone with a box of sumptuous chocolates.
Seriously. Chocolate is always a good idea.
Corporate gifts
Corporate gifting is an excellent way to thank employees, customers, clients, and staff for their tireless service and a way to let them know that you care. The festive season enables a lot of planning and execution on corporate gifting ideas for companies to try and improve the relationships with people with whom they deal on a daily basis.
Headphones, power banks, smartwatches, fitness trackers make up a good list of modern-day corporate gift ideas – but a bit on the expensive side. Traditional and cost-effective corporate gift items include things like keychains, diaries, notepads, calendars, pens, notebooks and business card holders. Printed corporate gifts and promotional products will leave a long-lasting impression. A unique corporate gift that is personalized or branded with your company logo or business message will carry your brand for a lifetime and be remembered by many. 
On this note – public recognition and employee bonus rewards are always a great corporate gift idea.
Assorted spices
Food holds a special place in everyone's life and is also a significant aspect of the holidays when families gather around. Spice assortments as a gift would perfectly capture the mood of the season! Most spice assortments have the right set of spices to jazz up your cooking and include Basil, Chili Powder, Garlic, Cardamom, Oregano, Red pepper, and Black Pepper. 
Spice sets would be a definitive turn on for all levels of foodies from those who are just starting to try new flavors to expert chefs and their diverse tastes.
Online Gift cards
Electronic gift cards make the task of gifting easier. You can choose your desired amount of money to be loaded to the gift card denomination and give away as you please. Gift cards from Amazon or Walmart are pretty popular options as they have everything from electronic devices to fashion apparels, accessories, and even groceries. 
An electronic gift card, however, may lack the passion and joy of choosing the right gift by yourself for that special recipient or occasion but it's a simple and straightforward alternative if you are in a rush.