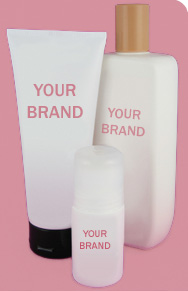 What is in a label? These days, quite a lot. Whether you are the CEO of your own small business, or you are simply the marketing guru for the company that you work for, the word "labels" is one you have become thoroughly familiar with. Labels have come a long way from the days of marking  your children's clothing for school, or your boxes of old belongings. There's something quite fascinating about these little (or big, depending on your needs) stickers.
In today's business climate, it is important to stand out in the mob of other businesses. Branding and marketing make your business become what you want it to be.  Investing in high quality custom printed labels can really give your business that added flair that just cannot be acquired by home made labels.
The possibilities are quite limitless. Whether you use them outside of your physical business as a marketing tool, or at the point of sale as a visual tool, custom printed labels demand attention and recognition. They allow your product or business to shine at events and trade shows.  Direct mail? There are labels for that as well. If you mail out holiday cards, promotional cards/ flyers, invoices or simple reminders of upcoming sales, the right label could be the difference between being opened, or being tossed in the bin.
Sometimes, we may not even realize when and how labels are being used. In the food industry, for example,  why not order custom printed barcodes, nutrition labels and facts, throw in a recipe for good measure?  We use and see labels in every aspect of our life. From the plumber, to the baker, to the teacher who gives your child an A+ sticker on their homework, these "trademarks" have become an intricate part of our daily lives.
Some may think that working with a high quality printing company may be far too expensive to splurge on their fresh small business. The realism to that fable is – not anymore. You may actually be throwing much more money away by attempting to create your vision on your own. To design and constitute quality labels takes expensive tools and equipment, as well as the time it would take to devise.  Ultimately, hiring a professional company to execute your vision could save you time, money, as well as possibly produce a higher profit margin.
The quality of your custom printed labels will conclusively play the vital role in expanding your business. Attach your words to your products and make your message stick.
Post Tagged with
brand
,
business
,
custom printed labels
,
die cut labels
,
full color labels
,
label
,
marketing
,
Printing
,
quality
,
tools
,
Trade Show