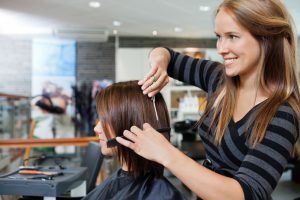 It's a difficult task to overstate the importance of marketing.  From sizzling new start ups to the community salon, you'd be hard pressed to find a business that can't benefit from a print marketing campaign. The weight of it all rests on the fact that if you are not marketing your business, you are missing out on a generous heap of patronage.
Unfortunately, there are those businesses that feel that print marketing it just an expense that can be reduced by creating "homemade" marketing materials. Simple and affordable. Boy, are they wrong. There is nothing quite as unalluring than seeing a homespun flyer or brochure appear at your door or mailbox. The novice-ness of the materials reflect a novice brand. Marketing isn't rocket science, but it's not as transparent as cutting, pasting, and pressing print, either.
As a salon business owner, the requirements for print marketing may be a bit mystifying in the outset. Here's a little breakdown to help solve the "mystery".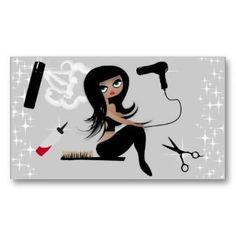 The beloved Business Card – They are inexpensive and superfluous. Print as many as you would like and ensure that every single person you come across has one. This includes your Great Aunt Hilda and your Mail carrier John. Leave no card unturned.
Postcards – Just as the business cards, these are quite cost effective, yet offer your customers a bright, concise message and invitation to try a new hairstyle or service.  One that is hard to pass up.
Posters / Doorhangers– These are a wonderful way to capture the consideration of passersby. Place them strategically  with a beautiful glossy picture of a hairstyle, or technique that you have perfected. Community boards, neighborhood mail boxes, or rented space from a nearby institution are all optimal locations for your mind-blowing (or should we say hair-blowing) posters.
Booklets/Guides– These are an uncommon avenue to take, but are a very informative and effective approach to your print marketing plan. Make a "hairstyle" booklet highlighting the various hairstyles and techniques that you have executed. Alternately, print one about different haircare techniques based on hair type. This allows you to insert various hair care treatments and items that you also sell in your salon.
Stickers/Labels– Labels are a foolproof way to "market by branding". Every item that you have for purchase within your establishment must be affixed with the same sticker. This creates a recognizable brand for your customers.
As long as you trust your printing needs to a reputable company that is willing to recreate your vision with things like professional letterheads and logo designing, you're on your way to building a strong relationship with your customers as well as your print team.
https://www.smartresolution.com/
Post Tagged with
beauty salon
,
business
,
doorhanger
,
haircare
,
hairstyle
,
hairstylists
,
marketing
,
poster
,
print
,
salon
,
start-up