Contracting in itself is quite a feat. The idea of being able to build something from the ground up, with all of it's intricacies is awe-inspiring. It has become such a sought after business and trade that most of the time, contractors are much too engrossed in their day to day affairs, that paperwork may seem much too menial and daunting.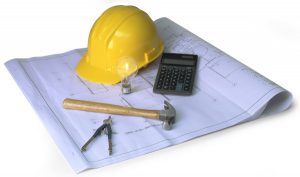 Managing administration duties as well as the usual tasks at hand can be complex, which is why finding a printing company that offers you exactly what your industry requires is crucial. As a contractor, the paperwork that is required in order to keep your business efficient and running flawlessly are key.
Generally, contractors have more than one job on the go. Keeping everything aligned is the key to success. The right printing products are vital… let's look at some of these:
First and foremost, letterheads are a pertinent part of your business. They are considered "creative communication" as they can add personality to your logo by personalizing it. In today's day of digitization, personalization can add so much to your business. People want to trust who they do business with.  Job Invoices, Job Estimates, and  Job proposals are a pivotal part of your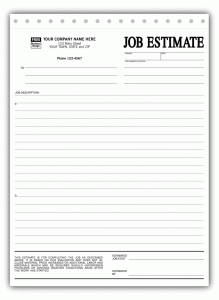 business. With the fundamental headers and fields necessary to ensure the proper job is done, these  papers offer all of the necessary information to get a job started and closed competently.
Change order Forms are a sure way to avoid misunderstandings and delays between yourself and the client. Leaving a paper trail is not to be understated.
For a complete list of all of the ways we can help simplify your business through print, visit us  at www.smartresolution.com