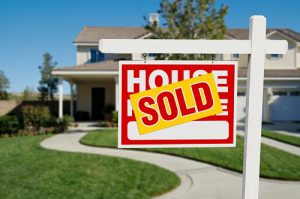 It has been said that a real estate agent is the "workhorse" of the industry. He is the middle man, a salesman, an advocate, and a negotiator. The hats  an agent wears are too plentiful to list, but it's substantial to say that they are definitely under appreciated. Every broker must have credibility and establish themselves as a reliable backer to their clientele. Ultimately, the relationships a realtor builds are their literal bread and butter. Treating everyone you meet with respect is integral in building your brand as a "Super Agent."
Of course there is much to be said about the social media digital aspect of promoting yourself. As the cliché says – promote promote promote!  Unfortunately, though, the promotion of the "olden days" so to speak gets left behind in an effort to catch up to the fleeting era of digitization. Old fashioned networking should always remain a business standard, especially in the real estate space, as the digital era has desensitized us from all personal interactions.
Print and Real Estate have a bond that can not be severed. As a realtor, you are dealing with real people and real situations on a daily basis, this is a truth that will never change.  The key is to create your "Super Agent" brand from the ground up. Long before you've shown your first house. Here are some key tips to get you started:
Business Card – In this ever-changing market, being second is not an option. You must make an impact on your first impression. Be sure to use a printing company that has innovative solutions to your every day business card and can adapt to your dynamic style.
Postcards and Greeting Cards- Looking professional and innovative is key to attracting the attention of your potential clientele. Postcards and Greeting cards help you keep in touch and help keep you at the forefront of your buyers' / seller's minds.
Flyers, Catalogs, and Brochures- When buying a house, the second best thing to seeing the actual property is seeing it in its full color glory in a beautiful brochure or catalog. It creates the magnetism and sparks the interest. Opt for glorious full color in order to allow full visualization.
Door Hangers-Take your marketing to the next level with a custom designed door hanger. Get your name and your face recognized.
Presentation Folders- Presentation Folders allow you to make a strong impression. They boast your professionalism and your willingness to put in the work.
The strategy is to link yourself with a reputable printing firm early. As you grow, your printing needs will too. Partnering with a smart printing team will allow for many options in terms of style and impression.

https://www.smartresolution.com/
Post Tagged with
agent
,
brochures
,
Business Cards
,
business tips
,
catalogs
,
design
,
innovative
,
Printing
,
real estate
,
Realtor
,
start-up