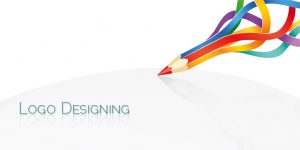 In definition, a logo is a symbol or a graphic element that shows the main orientation of the brand or the company. In theory, this sounds relatively easy to execute. In reality, though, creating the perfect logo for your company can either generate buzz or generate nix.
Creating a professional logo undeniably has its benefits. At Smart Resolution, we offer professionally designed logo services to include in your business cards, forms, or other tools necessary to help your business run fluently. The reason your company needs a professionally designed logo are plentiful:
*It is an undisputable fact that great impressions are created with a creative and fascinating emblem.
*A logo that differs from the other companies within your field or niche helps establish distinctiveness.
*An integral logo helps convey your establishment to the world and allows them to associate you with your product or service.
Simplicity is the key to a perfect logo. Too many intricacies and much ambiguousness can leave your customer feeling confused and frustrated.  Always strive to entice your consumer. Your logo has to be attractive. It has to allure the reader enough that they want to look you up, figure out who you are and what you do.
Naturally, being unique is a critical part in designing. Steer clear of redundant design choices and cliches. There is nothing more unattractive than a logo that has been done before. Uniqueness makes you  memorable. If you design  something that hasn't been done prior, you're guaranteed to make an impression.
Work with the right designer to ensure proper execution. At Smart Resolution, we do more than just print your necessary business tools. We also help you create them. Tell us the ideas you have and we'll work with you to establish the ideal logo for your business. We're more than just a printing company.