Business Card Printing: Tips for Designing Your Business Card
There is one simple rule when it comes to business cards: LESS IS MORE!
Below are some tips to creating a business card. Following these steps while keeping the golden rule in mind will help to ensure that you create an effective business card.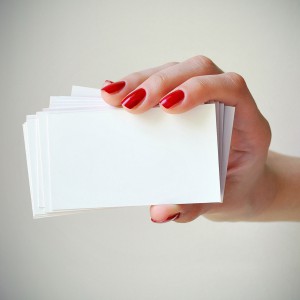 LAYOUT: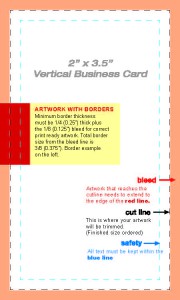 Business cards are typically 3 1/2″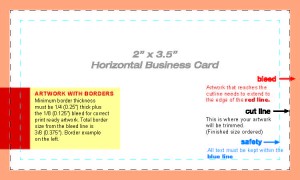 x2″. They can be printed vertically or horizontally, and on either one or both sides. Consider your logo and the information you want printed on it. Do you want your logo and contact info on one side? Do you want a QR code or map on the back? Try out different layouts and see which one works best.
COLOR:
Consider your logo and any other colors associated with your business. There are several resources online that can help you make a complete color story using your logo as a jumping off point. Research what those colors often represent, and be conscious of choosing ones that compliment and not clash. Sticking to under three colors will make the process much easier.
INFORMATION:
Other than your logo, there is essential contact information that can be included. Your company name, your name, title, phone number, address, email address and website should be included on your card. There are ways around cluttering your card up with information. Depending on your industry, a logo and a QR code or web address may be all you need.
TYPEFACE:
There should never be more than two fonts on your business card. Yes, if there is a font in your logo, that counts. Make sure your fonts compliment each other well and take time to research how different fonts can represent you. Some fonts are more casual, while others create a more professional feel. No matter the font, make sure it is larger than 8 point so it is not difficult to read and doesn't smudge during the printing process.
STOCK:

Depending on whether you go with a custom or full color business card, the selection of stocks varies. The most common stock options are Crane' Crest, Glossy, Laid, Linen, Recycled, Standard (Bond), and Strathmore. The type of paper your cards are printed on can say as much as the images and information printed on them. Different stocks can give the appearance of professionalism, Eco-consciousness, or modernity depending on the texture.
PRINTING:
CUSTOM BUSINESS CARDS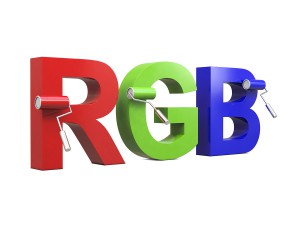 Custom: There are a few things to take into your design consideration in order to get the best printed product. Business cards can be printed on simple white or colored stocks or they can be printed in full color. When printing on white or colorful stocks, typically only one or two ink colors can be used and the design/layouts can be limiting. This type of business card printing often come with layouts to choose from which can help if you are not skilled in design. These cards can only be printed in RBG (Red, Blue Green) color mode.
FULL COLOR BUSINESS CARDS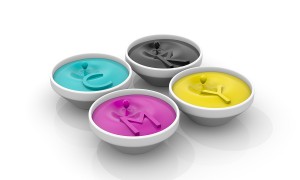 Full Color: Full color business cards, on the other hand, require you to submit a photo ready image of both the back and front of the card. This will mean that you must make your design large enough to allow for a possible bleed and crop marks. Using a business card template can help you set up your bleed area and where the card will be trimmed. The image that is submitted should be high resolution (at least 300 dpi) to avoid ending up with a pixelated or blurry image. Make sure to outline all the fonts on your card in your design program and save as a PDF file. These cards are printed in CMYK (Cyan, Magenta, Yellow, Black) color mode.
Now that you've designed and printed your business cards, what do you do with them? Visit our post of Business Card Etiquette for a guy on how to get your business card out there.