Business Check Printing: Tips to Avoiding Check Fraud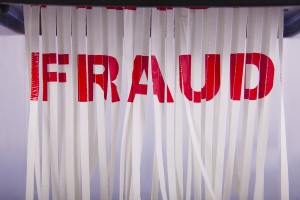 Check fraud is a very common crime around the world. Businesses can take some easy steps to help protect them against being vulnerable to check fraud.
Here are some tips to avoid losing money due to criminals altering your business checks:
1. Purchase checks with security features: The best way to prevent check fraud is to purchase your printed checks from a company which offers security features on their checks. Smart Resolution's standard checks have ten security features and their high security checks include an impressive 22 features. These features not only prevent but deter possible criminals from tampering with your checks.
2. Do not leave your checks unattended: Due to the fact that most check fraud happens from checks that were stolen in the mail, it is important to not leave checks in an unattended mailbox. Visit your local post office or deposit mail on days you know the mail is being picked up. Avoid placing checks in the mail on holidays or weekends because they are often left there longer.
3. Choose a secure check signing pen: You can order specialty pens with ink that will bind with the check paper preventing check washing. Smart Resolution does offer such a pen.
4. Never give out checks with any fields left blank: Make sure all categories on a check are filled out before distributing the check. Make sure your check is payable to who you want for the amount you want, as you filled it in.
5. Review your bank statements: If there is fraudulent activity in your account, it can only be reimbursed or rectified for a certain number of days. Typically, there is a 30 day window after you receive your statement to claim a fraud.
The number one thing you can do to prevent check fraud today is by using checks with security features. For more information on these types of checks, visit our post Business Check Printing: Check Security Features.