Something as simple as a greeting card can help with your branding efforts in more ways than you'd imagine. Done right, it's a great way to connect with your customers at a personal level.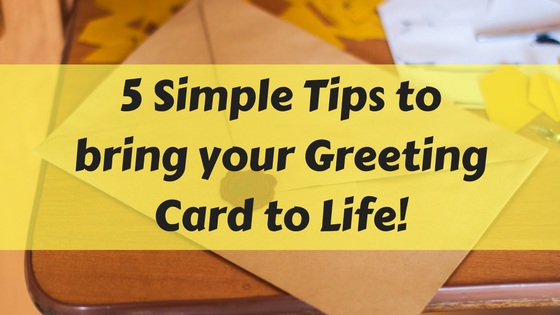 Here are five simple tips that will help you strike the right chord.
1. Highlight your assets
Be it your unique selling point or your emphasis on innovation; use everything you have to your advantage. Let who you are as a brand define the tone of your greeting card. Say, you're a new restaurateur, feature a friendly chef next to a smiling snowman in your card – it's a great way ease people's apprehension to dine at a new place.
2. Let your design reflect your brand
By any stretch of the imagination, a greeting card is not your company flyer. But, that shouldn't stop you from letting the design borrow elements of your brand. Mimicking the colour pallet of your logo, for example, is a good way to tie your brand to the design.
3. Composition matters
Like any other form of advertisement, you will have to captivate your audience to achieve the greatest impact. And you don't have a lot of time to get this done. A careful selection of fonts and letter weights can help leave a lasting impression.
4. Target audience
If you are targeting a large group, it might not be possible to send out individualized cards. But you need to consider the demography as a whole. Because it's a thin line between sending out cartoons to veterans and kids.
5. On time
No matter how great your design is, you cannot afford to send out greeting cards after an event. Moreover, being on time sends out a positive message that reinforces your credibility and professionalism.
Our fine quality business greeting cards have a lasting impression! Our custom imprinted birthday cards are a memorable way to mark special occasions. Check our Custom Greeting Cards Printing Services.