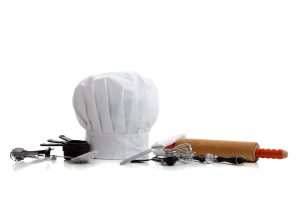 Ahh, bakeries. The sweet smell that emanates from the hearth.  The delight in everyone's eyes when something hot and chocolatey has just emerged from the oven and is placed on a sample table for everyone to enjoy. I may have to step away from my computer for a minute just to run to my neighbourhood bakery and indulge. After all, a writer must conduct thorough research in order to accurately tell a story.  Must control mouth watering.
Every amateur baker knows that the biggest reward is having each person that tastes their enticing edibles squeal with ecstatic certainty "You should sell these!" That's when the journey officially begins. It's time to start your bakery business.
Of course, any bakery owner would warn you that the delectability of your delightful desserts are nothing compared to the stresses and challenges of opening your own business. On the separate end of the spectrum, the rewards can be monumental. Maybe, though, rushing to find that perfect storefront may not be the route you need to take from the jump.   There are various ways to test out your palatable creations before putting in the heavy effort that is required in opening up a storefront.
Firstly, share your products with family and friends. Take careful note of the feedback and make sure you head the advice in order to perfect your product before serving it to the critical general public.  Setting yourself up in a booth at the local Christmas Bazaar and Farmer's Market is a genuine way to get the observations you require in order to perfect your perfections.  Ensure you have plenty of order forms handy to keep up with all the orders you will be taking from those endeavours.  Establish a catchy name that you will carry on with you to that coveted storefront and have business cards and some gimmicky promo material printed long before anything else. You will be handing them out to the masses to grow your business.
Getting started should be a progression, not a forceful undertaking. Start it out small and make sure it is at a scale you can handle. The little things help make your evolution a natural one. The slight things that you can have handy and ready to go are what can make the process bearable.  Once you've accomplished your pre-requisites, then the proverbial fun can begin.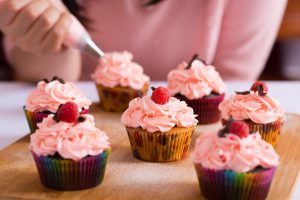 It goes without saying, if you are ever in need of some "tasters", we are always available.
Happy Baking from your friends at Smart Resolution.