Posted by

Eva Diab

on

Jun, 02, 2017

in

Accountants, Automotive Professionals, Bakery Shop Owners, Beauty Industry, Contractors, Dentists, Design Tips, Education Workers, Electricians, Engineers, Florists, Graphic Designers, Hotel Industry, Insurance Industry, Jewelry Store Owners, Landscaping/Gardening, Legal Industry, Medical Industry, Non-Profit-Sector, Optical Industry, Pet Store Owners, Photographers, Printing Tips, Realtors, Restaurant Owners, Shipping Company Owners, Small Business Tips

Blog

No Comments.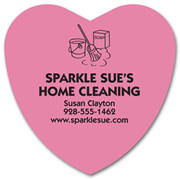 As a business owner, you are always trying to promote and brand your business. In order to develop your brand's image, your main focus should be keeping your name, and or logo front and center all of the time, and see it so often that it practically blends into their every day scenery.
Refrigerator Magnets are an optimal form of marketing and advertising. The perception is that they are outdated and no longer relevant. In actuality, they remain one of the most powerful marketing tools available. Being that the fridge is the most used and ultimately the most visual part of the home, your advertising efforts are exponentially increased daily.
Here are some key points to remember when printing your Magnets: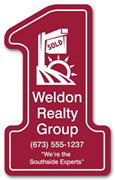 Offer useful information / discounts on your magnet. If you are in the food industry, perhaps offering your clients a measuring conversion chart would serve very useful. If you're business is sporting, why not print out a basketball schedule for your local team? The possibilities are countless. The ultimate intention is to offer your customers something useful that they will consult endlessly.                                                                     Discount codes are an amazing way to retain business as well as bring in new business.  Have a discount code printed that is exclusive to your magnet. This also allows an efficient way to track your sales.
Service Call Reminders.  Always effective and endlessly useful, printing service call reminders on your magnets are perpetually favorable. Encompassing various industries such as HVAC, appliance repair,  and emergency and maintenance services, service call reminders serve as a continuous form of repeat business.
Simple Business Card. Obvious, yet also extremely effective, having your magnets printed as a simple business card is the perfect way to always be retained. Excellent for virtually any profession: Lawyers, accountants, estheticians, realtors, drivers, etc.  Ensuring that they are visible to not only those in the home, but those who pass through as well is an ideal way to increase visibility.
When you customize your print projects to fit your business' needs, the prospects  are eternal. Smart Resolution offers printing options for any business. Check us out and let us know how we can help serve you!