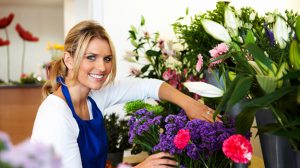 What comes to mind when you think of weddings, love, romance, courtship, and happiness?  Flowers. To many, flowers and the above fore mentioned are indivisible. They co-exist in a beautiful happy space filled with orchids, daisies, and many others (since I am not a seasoned florist or botanist) whose names escape me. Floriculture is an industry that is flourishing. Even in many of the underdeveloped countries flowers have become an inescapable gesture. Their affordability as well as deep-rooted affection have made them a thorough attraction.
There are various things that a floral enthusiast needs to do in order to get their show on the road- so to speak. There are the very obvious things that must get accomplished before even beginning. Things such as the business plan, as well as capturing all the minute necessities you need to get your business off the ground. Establishing yourself with local wedding vendors, bridal shops, photographers and such are a sure way to get yourself recognized. But how do you begin?  What about the not-so-obvious things? The things that google doesn't tell you? That's where we come in:
I think it goes without saying, the business card is your obvious first choice in introducing yourself in any potential business relationship. Choose a design that speaks to your image and portrays your message. Choose your stock wisely as your card is your ONLY first impression.
Florist Order Forms are an utter necessity. After all, you can't have orders without order forms. They allow you to be as detailed as required for your business. You can customize them based on your register to ensure that your orders are always organized and correct.
 You can't order a bouquet of flowers without Florist Envelopes and Enclosure Cards. They contain the very personal message from the sender that is specific to each order. Be sure to have cards that are printed with every occasional message as well as blank ones for the detailed buyer.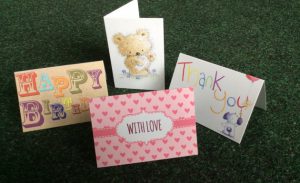 Marketing materials are an undeniable element of any business. The marketing components are limitless. From brochures, to flyers, to direct mailers, to promotional products, every company needs printed pieces of literature to "educate" your customers on the power of your product or service. Leave brochures with all contacts for referrals.
 Affliliating with a reputable company that includes a design team to execute your vision is fundamental.  Contact Smart Resolution to ensure your printing needs are met with the highest standards.
https://www.smartresolution.com/