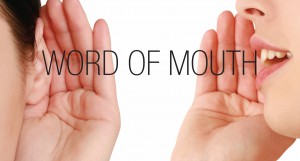 Word of mouth or viva voce is directly defined as "the passing of information from person to person through oral communication." This form of communication has been utilized by people since the beginning of time. Retelling events, stories, or relaying traditions.  At Smart Resolution, we are coining the phrase "Vocal visibility." It is the visibility that word of mouth marketing offers your business.
Today, the need for word of mouth sharing is just as crucial. Every business owner, be it small or conglomerate, needs to rely somewhat on the storytelling abilities of both its existing and potential customers.  The general task at hand is figuring out why some companies who haven't invested a penny in promotion enjoy considerable success while some multi-million dollar advertising campaigns are defeated.
There are various reasons people will talk about your business. Your task is to make those reasons firm and robust. Let's look at the key points.
Happiness. People will talk about your business if they are happy with what you have provided them. If your customers receive outstanding services or products, they will want to share it with everyone they know.
Smart. Your message will be shared if it makes people sound astute. That is precisely why so many people share status' that are actually quotes by famous authors, thinkers and historians. A clever slogan goes a long way.
Incentivize to get people talking. For example, if you refer your friends, you will automatically receive a percentage off of your next order, and so will your friends.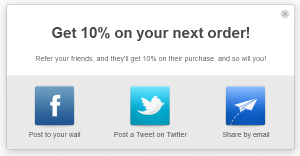 Social Media. Use social media to help your clients feel and stay connected. Personally respond to mentions of your brand.
Don't let the vastness of word of mouth (WOMM) marketing discourage you from putting great effort into it. It is quite rewarding for both your business and your brand. Put the word out there, release it into the "marketing universe" and increase your vocal visibility.